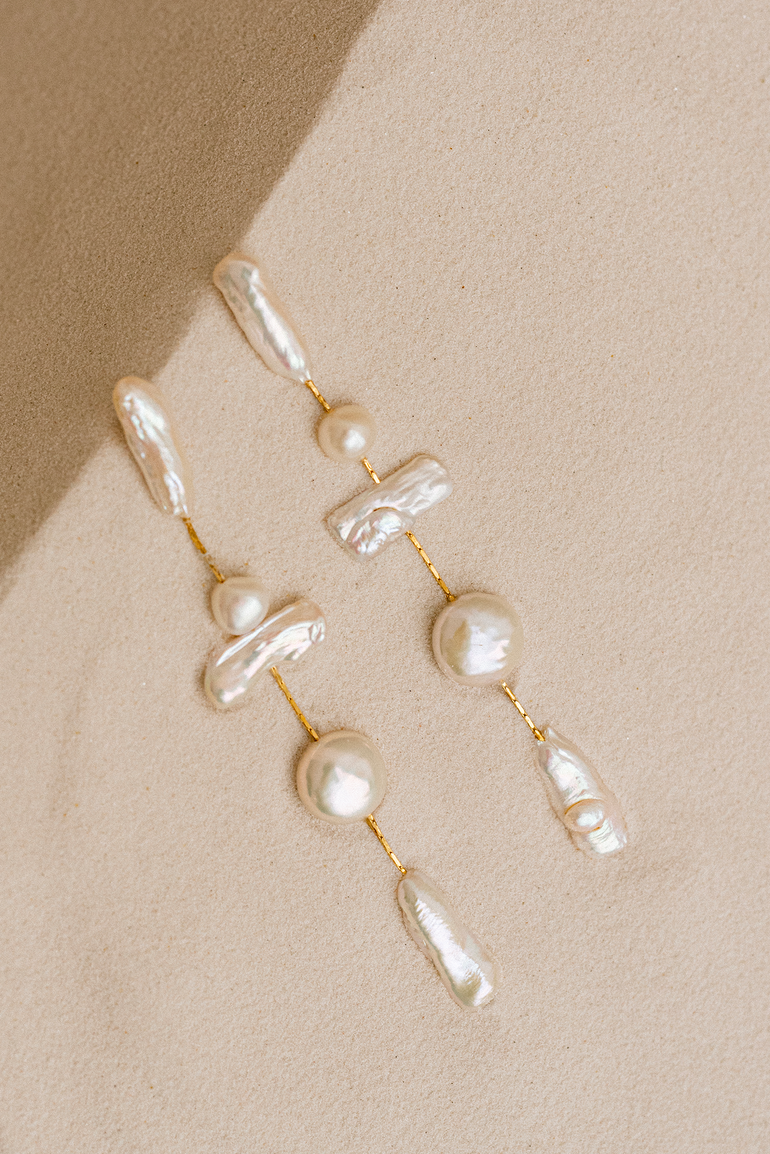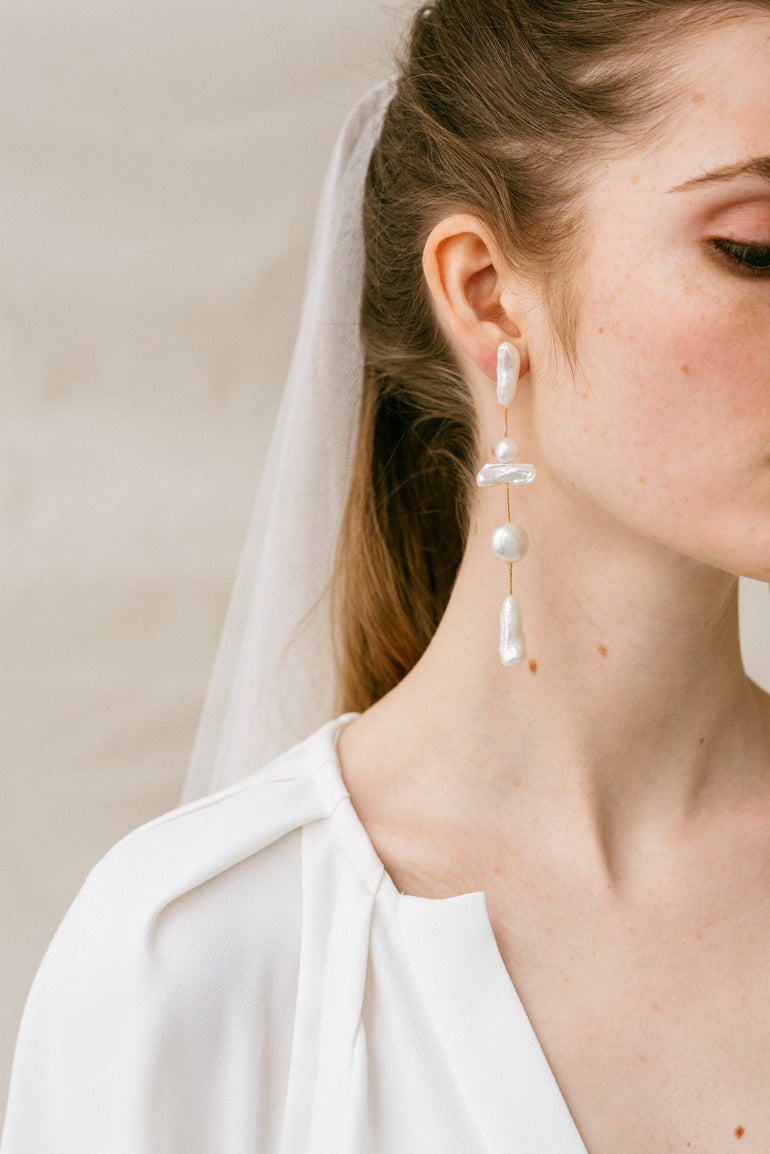 Description

Composition

Info
Pair of modern symmetrical earrings with a contemporary style. Long earrings structured around different pearls. Sober earrings for a chic and ultra-elegant silhouette. This pair of earrings is adorned with very beautiful cultured pearls, a form called baroque with multiple iridescent reflections.
Wear these earrings everyday for a modern look.
Finish gilded with fine 24 carat gold (3microns)
Each of our accessories is handmade and made to order, in France, in our workshop.
Allow 2-4 weeks between your order and the delivery of your jewel.
For hygiene reasons, we do not offer refunds or exchanges for earrings in accordance with article L221-28 of the Consumer Code.
No refund or exchange for personalized jewelry, colors, sizes, and new models created for the customer.
Please contact us the same day of receipt, for any report of manufacturing defect.
The price are Without tax, Customs tax are not included for UK and countries outside the EU
---
Customs taxes and VAT are not included UK and countries outside the EU (you buy without taxes)
Creation time - Delivery 15 days
Customs taxes not included UK and countries outside the European Union
FAQs
Made in France
All Maison SABBEN accessories are handmade in our workshop in France.
precious jewelry
All our jewels are gilded with gold or fine silver depending on the color chosen.
The pearls are baroque cultured pearls.
Manufacturing time
Each of our jewelry is made to order. Count 4 weeks of manufacture from your order.
Mail
We work with DHL and UPS carriers for secure deliveries.
Discover
Our earrings
Soft pearls, delicate and modern petals, discover our collection of earrings gilded with fine gold.